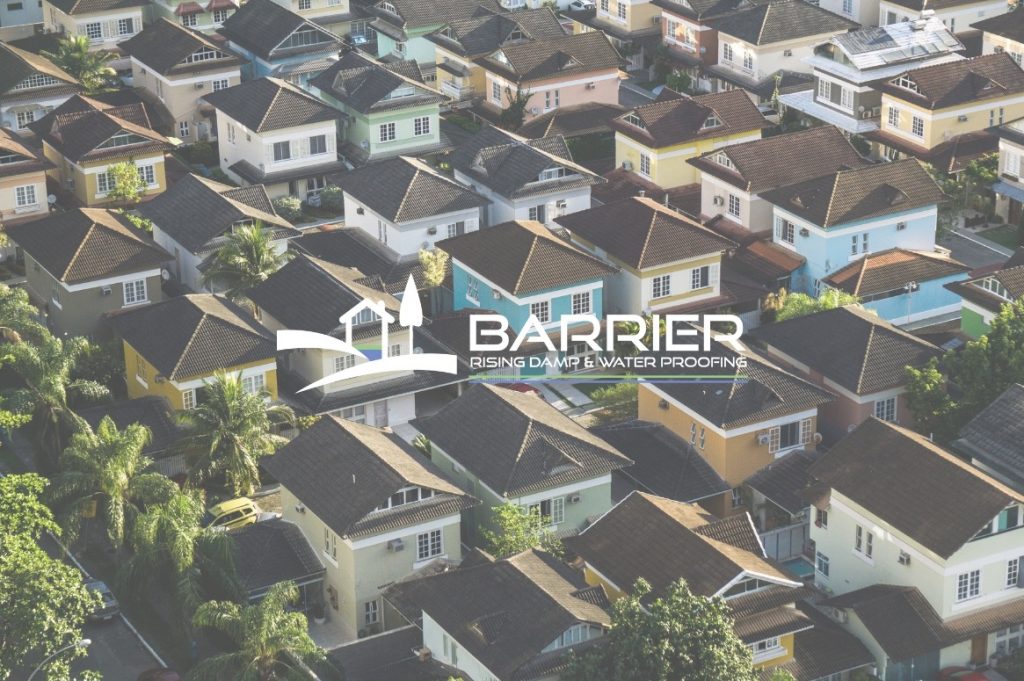 Who is Barrier Damp Proofing and Why Might You Need Them?
Barrier Damp Proofing is a Sydney-based and family operated business.  For more than 30 years, we have been providing services in treating and preventing the occurrence of damp in a wide range of homes and businesses.
Why Choose Barrier Damp Proofing?
A lot of the time, customers will call us because they're experiencing issues with mould and condensation in their home.  The first sign is usually a subtle musky smell which then eventuates into mould appearing on the walls, roofs and below the floorboards.
At Barrier Damp Proofing, we offer a generous 10-year warranty on all our waterproofing services. Furthermore, we offer a 20-year warranty on our preventative treatments of rising and lateral damp.
Services We Offer
 As well as treating causes of damp and mould, we also focus on preventative methods. Whether it's for residential purposes and you live in a modern home or heritage listed building, our damp treatment and waterproofing services will be of value. Furthermore, if you're the business owner of a factory, warehouse or office block, we will also be able to assist.  At Barrier Damp Proofing Sydney, our services include:
Later Damp Treatment
Rising Damp Prevention
Mould Treatment & Remediation (treatment of mould under subfloor areas)
Subfloor Ventilation
Waterproofing – Bathroom / Wet Areas
Torch-on Membranes
Ceiling Restorations
Heritage Buildings
Benefits of Barrier Damp Proofing? 
Whether your home is affected by rising damp, lateral damp, poor subfloor ventilation issues or leaks coming from wet areas, all these problems usually culminate in a build-up of dampness which results in mould.  As soon as your home experiences an onset of mouldy conditions, you will notice a dank smell throughout the house.  Furthermore, depending on the severity of the mould, it can trigger respiratory issues with allergy sufferers.
In terms of structural damage, mould can have detrimental effects on your brickwork, paintwork, artefacts, floorboards and even carpets.  Treating this issue before it spreads throughout your home can save you a lot of time and money in the future.
For more information on our services, please feel free to get in contact with one of our damp proofing specialists today.  You may either call us on 02 9674 7219 or leave us an enquiry HERE.
For all enquiries made via our contact page, you'll receive a free rising damp inspection which is usually valued at $99.